UV fly killers
We have the world's best-known and most respected UV equipment for monitoring and controlling flying insects. Flying insects such as flies are very fast-moving and also rapidly multiplying pests that can land, walk, eat and even defecate on food, as flies cannot distinguish food from other surfaces. This poses a real risk to food hygiene. Various types of UV equipment have been designed for both monitoring and controlling flying insects in all types of premises, among which we rely on equipment from the UK company PestWest. Their UV equipment (e.g. Chameleon Vega, link to YouTube) is among the best known and most respected in the world. Choosing the right type of UV device and installing it correctly will have a significant impact on the quality and effectiveness of your protection against flying insects – UV devices work very differently in different spaces. It is therefore advisable to contact us on these matters. We will be very happy to put our years of experience and expertise at your disposal and advise you, for example, on the best UV device(s) for your particular premises and needs.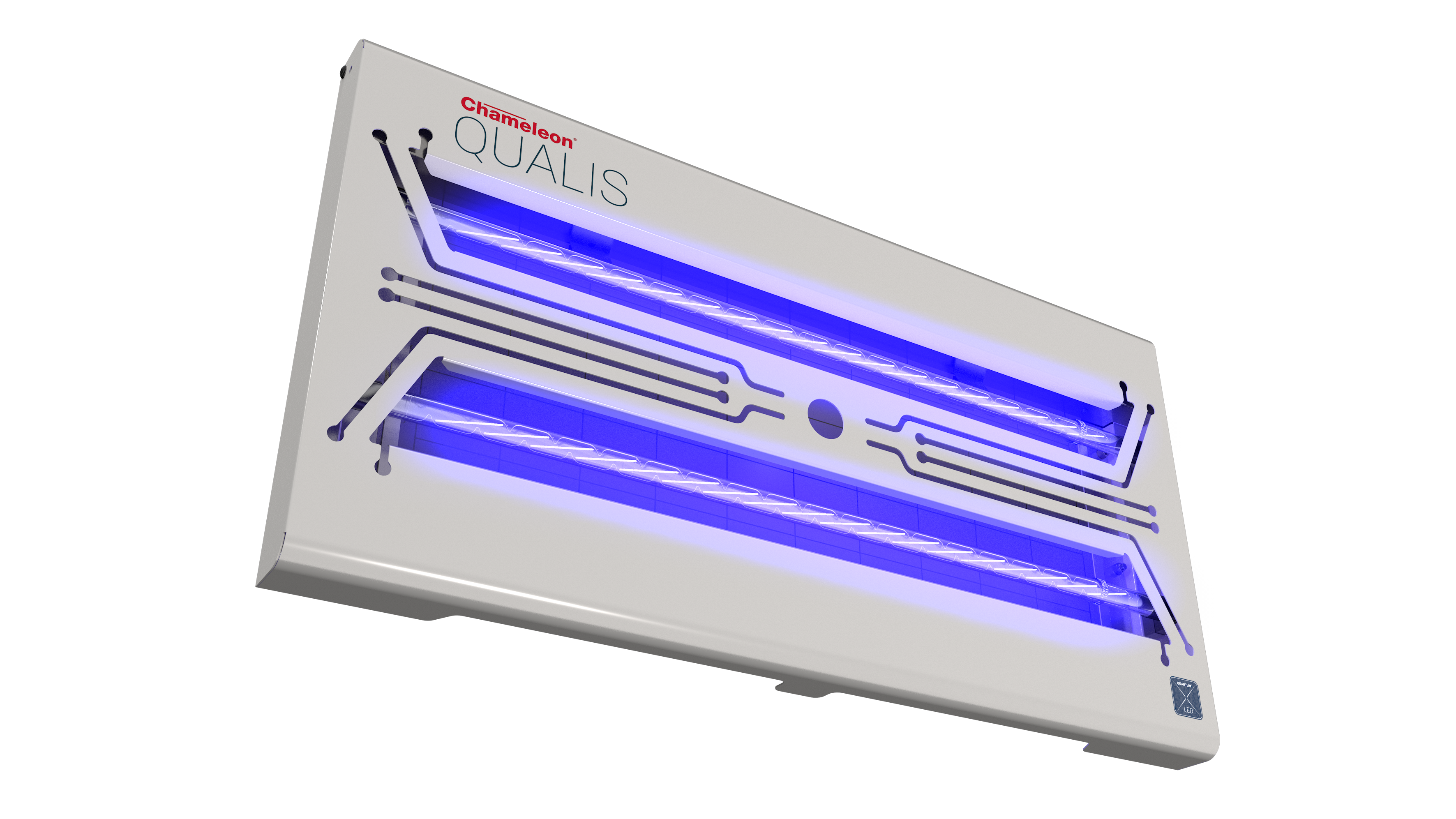 Equipment maintenance
Efficient and well-maintained UV equipment on your premises provides round-the-clock protection against flying insects. To keep your UV equipment in good working order at all times, it also needs to be maintained and serviced regularly. Getting such a full service from us will help you to concentrate properly on your core business with the idea of "One less thing to worry about!". For example
most UV/UVA devices have an adhesive trap for trapping insects, which is recommended to be replaced (both because of the pheromone used in the adhesive trap and the adhesive's stickiness) every few (2-4) months, depending on the device.
the UV/UVA lamps used in the device should also be replaced at least every 12 months, even if their light is still on. This is because after 12 months the frequency of the light inevitably changes so that flying insects no longer find the light attractive.
Contact us
If you need UV equipment or would like more information about it, please also have a look at the attached brochure and contact us. We are very happy to tell you more!